4 Ton Liquefied Petroleum Gas Boiler Price Quotation
2018-04-10 14:20:41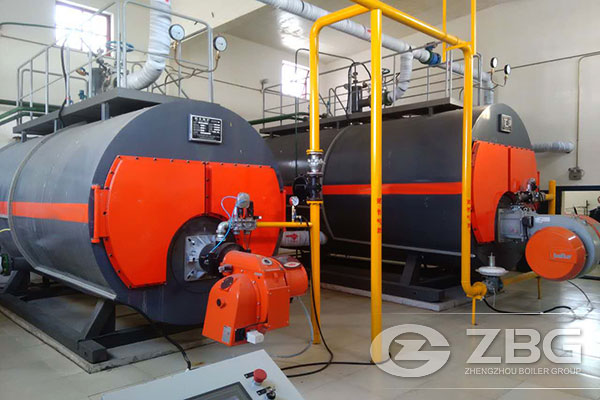 Natural gas boiler and LPG boiler belong to the same kind of boilers. LPG is liquefied petroleum gas, which is generally understood as liquefied natural gas. The price of 4 ton LPG boiler is the same as that of 4 tons natural gas boiler, because the boiler furnace structure is the same, only the engineer should design according to the different fuel heat value, even if the parameters are different, the price of gas and LPG boiler is basically the same.
The 4 ton liquefied petroleum gas fired boiler can be recommended for two types, 4 ton WNS boiler and 4 ton SZS series boiler. The specific type selection depends on the actual situation of the customer. If the demand for steam quality is high, it is suggested that SZS condensing gas fired boiler should be selected. If it is used for small area heating, WNS gas boiler can be selected.
About 4 ton LPG boiler price quotation, it depends on specific requirements, such as rated pressure, steam temperature, etc. In addition, the auxiliaries are also crucial, which not only influence the final operating efficiency, but also take account of a big proportion of the whole boiler price. Usually the main auxiliaries include burner, economizer, water treatment device, valves and instruments, superheater, deaerator, air preheater, etc.
If you have doubts about 4 ton liquefied petroleum gas boiler price quotation or the selection of gas fired boiler, you can consult our online customer service.
Get An Instant Quotation
For all inquiries, please fill in the form below (* are required) to send us a brief message, and we will get back to you as soon as possible.