40 Ton Gas Fired Boiler Price
2018-07-23 14:07:30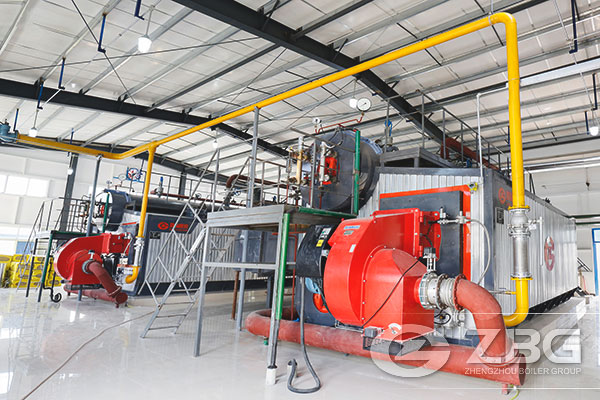 Some time ago, a customer consulted for the price of 40 tons gas fired boiler. Our engineers made a detailed list of prices according to the customers' requirements.
We know that the cost of each boiler is made by the technical nature of the structure design, the lean production and the good quality of the later maintenance. The absolute ratio is the material, and the special equipment material through strict quality inspection. It can be said that the boiler price is basically determined by the weight of the boiler. The greater the rated evaporation and rated thermal power, the heavier the boiler, the greater the consumption of steel, and the higher the boiler price. However, the boiler price and boiler tonnage are not equal ratio increase, but are determined by the scientific design structure of the boiler. Even, in many cases, the tonnage of the boiler increases and the boiler consumables need to double. This is due to the limitation of many furnace types, which makes it necessary to optimize the design of the larger tonnage furnace and increase the safety and stability of the boiler.
At present, 40 tons gas fired boilers are mostly used in industrial steam supply, recommended 40 tons SZS saturated steam fired boilers or 40 tons SZS series condensing superheated steam boilers, which belong to low nitrogen combustion boilers. The emission of nitrogen oxides in the boiler is lower than 30mg, and meets the emission standards of boilers in all parts of the country.
If you want to know the specific 40 ton boiler quotation and later operation cost analysis, welcome to consult us online directly.
Get An Instant Quotation
For all inquiries, please fill in the form below (* are required) to send us a brief message, and we will get back to you as soon as possible.