How to Calculate Power Plant Cost
2017-08-11 16:08:55
Power plant
Electricity is the most exciting form of energy human beings have discovered so far. In the power supply, the main function of the power plant boiler is to convert the fuel combustion heat into steam heat , and to provide the power of steam turbine rotation. The main equipment required by the power plant include turbine, generator and boiler. Auxiliary equipment: water supply pump shaft, cold water pump, some large pumps, incluced draft fan, blower, etc. Coal-fired power plants need to have coal handling, coal transportation sites and equipment, but also equipped with ash removal. As one supplier of Power Plant Boiler, ZBG provides types of power plant boilers for thermal power plant and captive power plant.
Types of boilers used in power plant
As boiler is an indispensable equipment in power plant, ZBG power plant boilers include biomass power plant boiler, CFB power plant boiler, oil and gas fired power plant boiler, waste heat power plant boiler, etc., covering a wide range of sizes from 3 tons to 410 tons.
With 70 years experience and strong technology power, ZBG has the EPC qualification of large-scale power plant boiler project, and boilers adopt good quality material, imported burner, PLC control system, the boiler is designed and manufactured according to our valued clients requirement, and deliver the optimum in efficiency and environmental sustainability.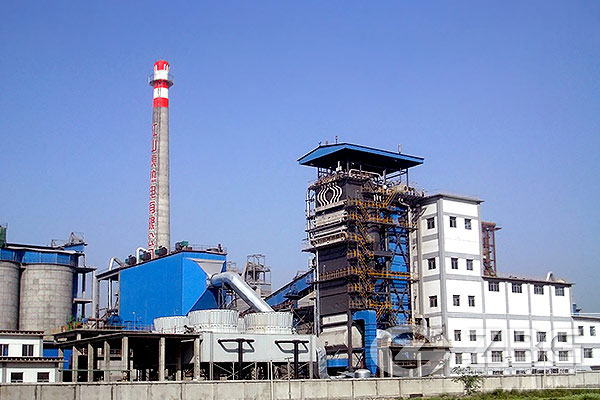 The cost of power plant
Power plant cost contains Initial cost and Operational cost.
Initial cost:
Location- the cost of land depends on the location where you wish to set up one.
New Turbines and Alternator and related machines and protection equipment.
Cost of boiler (a water tube or a fire tube).
Cost of building coal collection, pulverize, transportation , pre-heater, exhaust and cooling tower.
Setting up a substation.
Cost of building up a civil structure for the power plant.
Obtaining various government related permissions.
safety equipment
Operational cost:
1. Fuel cost
2. Salary of employees to run the set up
3. Maintenance of equipment and shut down during maintenance.
4. Transportation of coal from source to power plant.
5. Miscellaneous cost
It is not very to accurately calculating the cost of a power plant as the cost is directly proportional to the quality of equipment. Therefore, if you would like to get the exact price, please feel free to consult our online customer service.